Join us November 11th - 18th for Hunger and Homelessness Awareness Week!
Campaign for the Homeless
The Center for Opportunity shelters more than 140 men, women, and children each night. We are the only 24/7 facility in our community for the homeless! We have 12 local agencies partnering to help residents with mental health and addiction services, IDs, employment, housing, and assist with other needs.

Walk a Mile in My Shoes
Join us Wednesday, November 15th at 11:30 a.m.!
                                  We invite the community and shelter residents to walk a mile to the Center for Opportunity. 
At the end of the walk, we invite you to enjoy a free meal, learn about the Center for Opportunity, and talk with shelter clients. This is to demonstrate what homeless residents do twice every day just to eat. Together, we brave the cold, wind, ice, and snow.  
This is a unique opportunity for community members to connect with our homeless population and understand what they may be going through. This is a wonderful experience and a true way to show that the community cares about the struggles and hardships on the streets.
If you are interested in the walk, call the MSA United Way office at 701.255.3601 or volunteering@msaunitedway.org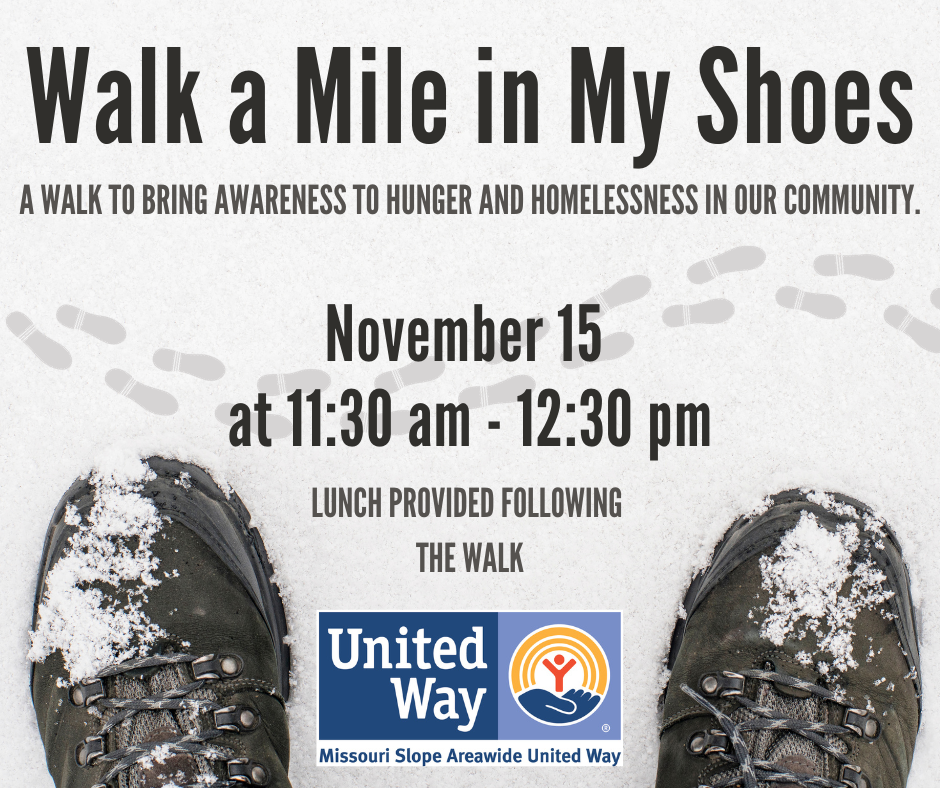 All Week
Daily tours Monday - Friday of the Center for Opportunity (Emergency Homeless Shelter) at 12:30 p.m.!
1140 S 12th St
DONATE
Help make a meaningful impact with just a $5 donation!
As a token of gratitude, you will receive a yard sign to display to show your support to end childhood hunger.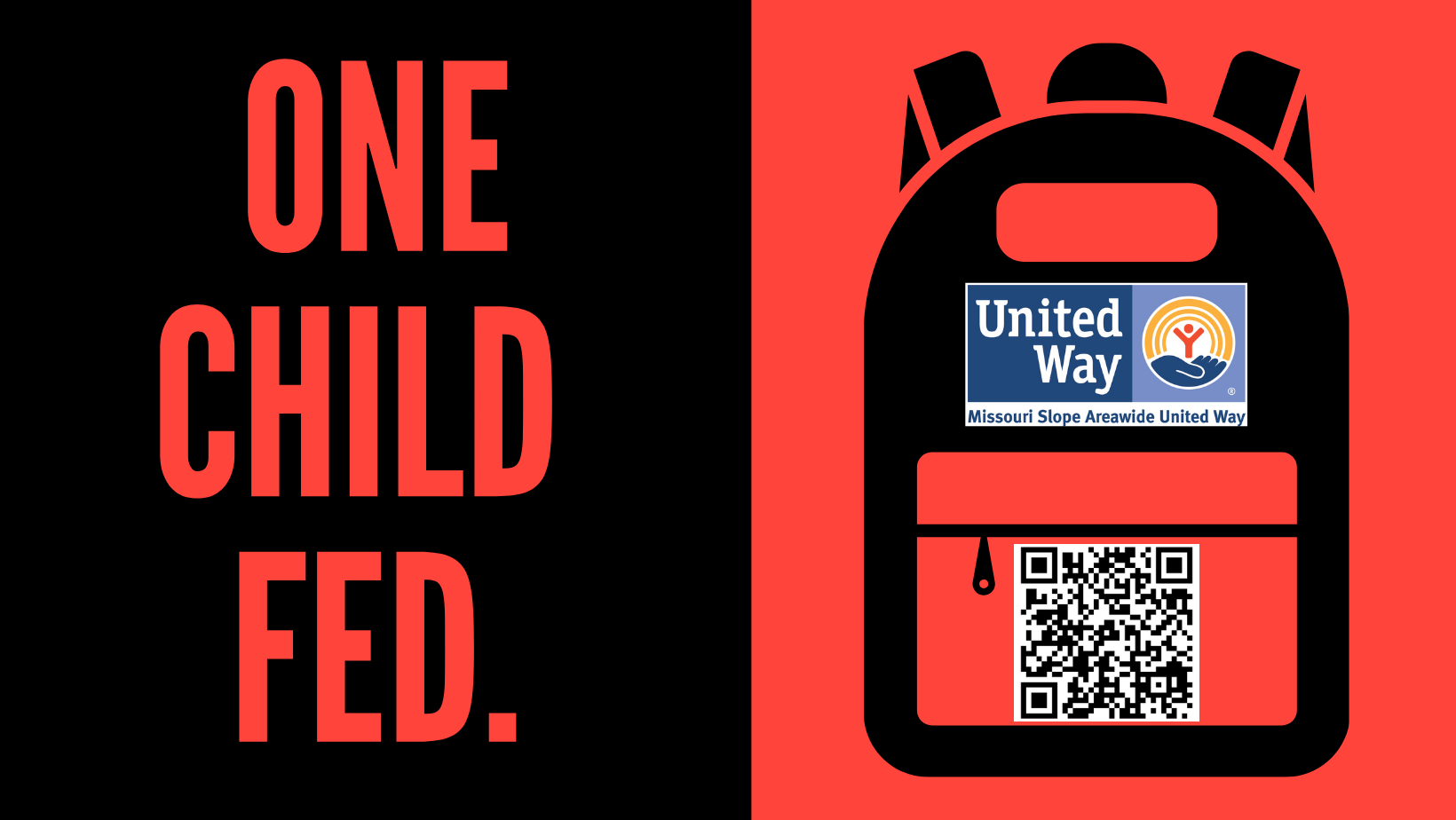 If you donated and would like a yard sign, please email marketing@msaunitedway.org
Download to use on social media!
MSA United Way needs your help with a Winter Hat, Scarves & Gloves Drive!
Do you have any used hats, scarves, and gloves just lying around and want to give them away?
Drop them off at the MSA United Way Office, Center for Opportunity, or Freezin' for a Reason!