Center for Opportunity
The "Center for Opportunity" provides shelter to more than 140 men, women, and families each day and night. More importantly, we offer a safe and supportive environment, helping the most vulnerable get back on their feet.  The new facility offers private rooms and a community center for families, a training center with computers for homeless men and women, and a multitude of services offered by partners right at The Center.  Services like onsite mental health and addiction case management, birth certificates and IDs, financial literacy programs, assistance with resumes and employment coaching, Child Watch by the YMCA, health and wellness classes by Family Wellness, bible studies, and many more will help clients at the Center get back on their feet and break through the cycle of poverty.
I need help!
Missouri Slope Areawide United Way is ground zero for the homeless in our community.
The Center for Opportunity is located at 1140 S. 12th St. in Bismarck, ND.  To contact the shelter, please call 701-401-5606.
We are open 24/7 regardless of winter storms.
If you are homeless, you may come anytime. We help men, women, and families.
Past and current residents are asked to come before 9:00 p.m.
More than 12 local agencies partner with us to help to connect you to mental health and addiction services, IDs, employment, housing, and assist with other needs.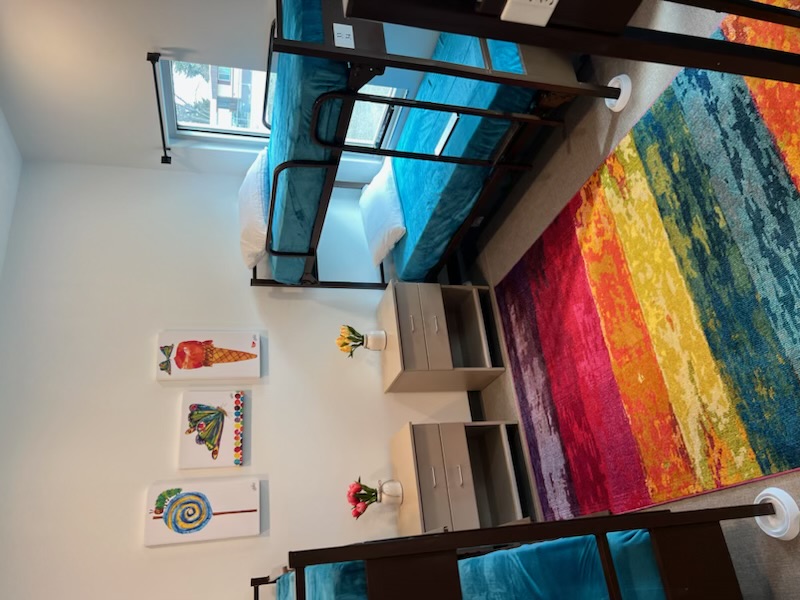 About
At the start of wintertime in 2017, a longtime homeless provider announced that they were closing the Men's Emergency Shelter. This was the only emergency homeless shelter in Bismarck-Mandan. On October 27, 2017, United Way was asked to temporarily shelter the homeless. We said yes to make sure that no one in our community was sleeping out in the cold. We volunteered our time to meet nightly with homeless men, women, and families to provide them with emergency shelter and linkages to services.
In 2018, we refurbished and rented apartments as a temporary solution for The City, where we volunteered to offer a warm and safe place to sleep, meals, basic necessities, and linkages to services. We provided a safe and supportive environment, helping our most vulnerable population get back on their feet.
In 2019, Community Works North Dakota and United Way partnered to purchase property with the goal of building a permanent shelter for the community. Because United Way is a community problem solver, we not only are helping to fill emergency shelter needs but are investing in programs and services that target the root causes of homelessness.
In 2023, more than 300 community members gathered to celebrate the ribbon cutting of our new facility called The Center for Opportunity. The facility can now safely shelter families, single dads, men, and women. We offer showers, laundry facilities, training, and support. More than 12 local nonprofits partner with United Way to provide onsite services to minimize the barriers many in poverty face, particularly lack of transportation,
For additional information or to learn more about volunteer opportunities, visit www.VolunteerBisMan.com, contact our office at 701-255-3601, or email volunteering@msaunitedway.org.
Get Involved
We're always in need of volunteers and donations. 
A gift of only $27 sponsors shelter for a homeless person for one night. Give Today HERE.
Currently, we are looking for volunteers to prepare meals at home to deliver or serve at the Center on Saturday and Sunday evenings. Sign up HERE.
We're also regularly looking for these NEW/unused items:
Hand soap

Toilet paper & paper towels

Disinfectant wipes 

Breakfast snacks (ex. granola bars, oatmeal, and fruit cups)

Shampoo and body wash

Toothbrushes and toothpaste

Underwear, Bras & Socks

Razors & shaving cream

Sleepwear (shorts, t-shirts)

Coats, Hats, gloves, scarves 
All donations may be dropped off at our main office: MSA United Way, 515 N 4th Street, Bismarck, ND, 58501
Thank you for your compassion and support. Join us in problem-solving and filling these community gaps. Every dollar helps!