Donations made on #GivingTuesday, November 28, 2023, will go to help 
34 local Non-profit Programs - that are needed in the Bismarck-Mandan community. 
MSA United Way Backpack Program - 1 in 4 Children in North Dakota goes to bed hungry. Over 1600 Bismarck-Mandan School Children receive food for the weekend through our Backpack program. 
Center for Opportunity - Our Center for Opportunity is the only shelter open 24/7 in our area. We shelter an average of over 100 men, women, and families plus bringing services to the homeless to prevent them from needing to return! 
Dolly Parton Imagination Library - sends monthly books to the homes of 3500 local preschoolers.
A generous donor will match 100% up to a $20,000 matching gift fund to inspire more donors like you to support our mission. Pledges made today may be paid off anytime within the next year.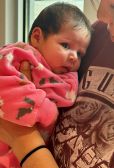 $50- Will provide ten weekends of food for a child in our community.
$95- Will sponsor a child to receive food on the weekends for a school year. 
$100- Will provide a book a month for a year for four children in our community. 
$189- Will provide seven nights of shelter for an individual. Life-saving during these winter months.
$ 500- Will help our non profit partner programs meet the needs of the Bismarck-Mandan community.
$1000 +- Leave a legacy for you and your family. Your family name will be added to our Legacy Wall.
$5000 +- Gift to our endowment fund qualify for the 40% ND Tax Credit.