Tuesday, December 1, people around the world will come together for #GivingTuesday, a nationally recognized day to celebrate and encourage giving!
Donations made to MSA United Way on #GivingTuesday, December 1, will be matched dollar for dollar! That means your donation would be doubled and your investment in MSA United Way goes to work RIGHT HERE in our community! 99% of the money raised supports services and emergency shelter resources for struggling local youth.
At a time when we are all experiencing the pandemic, generosity is what brings people of all races, faiths, and political views together across the globe. Generosity gives everyone the power to make a positive change in the lives of others and is a fundamental value anyone can act on. 
Anyone who gives up to $300 can get an easy tax break. Under the CARES Act, taxpayers can now take a deduction for up to $300 in charitable contributions on their 2020 tax form.
Help change a life today!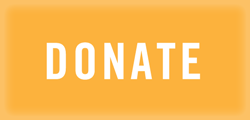 Consider one of the following donation amounts:
$25 - Helps feed 5 kids on the weekend through United Way's backpack program
$50 - Helps support our local food bank 
$100 - Doubles today only to $200