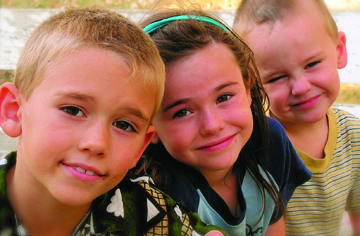 The following report provides a meaningful foundation to help us determine how we can best support our youth and community. We use it as a guide in our initiative-selection process.
We chose to make the report public so that others in the region, particularly our partner agencies, might use it to assist their programs and endeavors, too. Above all, we seek to promote and foster collaboration in our community.
In addition to our Impact Initiatives, we remain committed to providing a safety net for our community by supporting programs and services that meet the critical daily needs of individuals and families. We are fortunate to have many wonderful, effective partner agencies caring for our aging population, assisting people with disabilities, and providing emergency relief. We value our partnership with these agencies because we really are better when we LIVE UNITED.