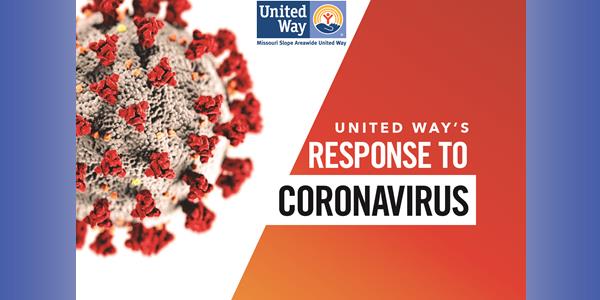 MSA UNITED WAY'S PANDEMIC RELIEF FUND
Missouri Slope Areawide United Way Announces Emergency Relief Fund To Support Most Vulnerable During Coronavirus Response
As the nation responds to the coronavirus pandemic, MSA United Way has announced the creation of the Pandemic Relief Fund to support our community's unsheltered residents who are especially vulnerable to the coronavirus, and low-income individuals, students and families at imminent risk of hunger and homelessness due to health and economic impacts of coronavirus.
The fund will: 
1.
Provide assistance to ensure vulnerable populations have access to food (to include weekend hunger for students, elderly meal deliveries to their homes, food distribution sites in high-poverty neighborhoods). 
2.
Support the response to protect unsheltered and most vulnerable residents through this crisis.
3.
Support to agencies who provide emergency assistance to individuals and families affected by this crisis, through targeted investments where jobs and wage reductions are disproportionately impacted. 
4.
Provide additional support to our non-profit partners, in alignment with our mission to break the cycle of poverty, that experience a decline in giving due to the pandemic & its impact on the economy & giving cycles.
Members of the public may donate below to help those most vulnerable in this global coronavirus crisis.